understanding seo basics
Top 5 Essential SEO Tips
(Was Published on LinkedIn as "Top 10 Essential Editorial SEO Tips – 9 Jan. 2015).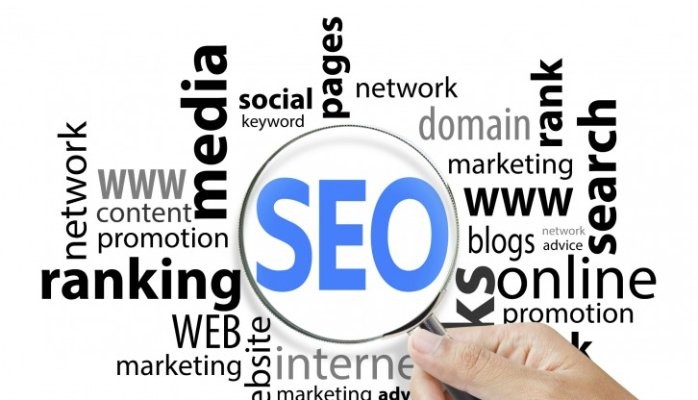 Top 5 Essential Editorial SEO Tips
1. Understanding what is true SEO
Many online businesses fail to grasp the essence of true Search Engine Optimisation – SEO. In the past, many SEOs, webmasters and online businesses would simply try to find ways to manipulate the search engines to increase their organic traffic including the notorious tactic of "keyword stuffing". Spammy content and low quality links were the result. If that tactic worked several years ago, it is no longer a viable organic strategy for businesses today. True SEO is editorial or content led, with the intention of helping users with high quality, engaging and useful information.
True SEO will focus primarily on the users' needs, and secondly, maximise the advantage of the search engine requirements to ensure the right content is shared with the right audience. True SEO is not merely about links volume. True SEO content will naturally attract organic users, backlinks, positive social signals and human engagement. This is why I prefer to use the term "ESEO" – "Editorial Search Experience Optimisation". In other words, a content led SEO strategy will primarily focus on the user's experience and needs. In the latest 2014 Searchmetrics Rank Correlations and Ranking Factors report, it stated in its summary, "Content is no longer an addition to, but is the main focus of SEO…" and "…for English language pages, better ranking content is easier to achieve when it is easier to read".
2. What makes your service or business stand out from your competitors?
This is a crucial step to consider prior to deploying your SEO strategy. Every business or service provider should ask themselves the following questions:
Are you providing added value to your industry and what makes you stand out from the rest?
I have seen many websites simply "rip off" content from other sites resulting in a poor volume of organic visits and virtually no engagement or conversions. An effective SEO strategy will commence with an effective business plan. At the heart of an effective SEO campaign are your brand values and mission goals.
What are your brand values and USPs?
How unique are your selling points? Do you offer a niche service that your competitors don't? Establish what services or business qualities you would be proud to share on your website. Avoid just merely copying what your competitors do. Instead, be creative and unique in what you offer as a service and allow these elements to flow through to your website, via your target audience.
After defining your brand values, have you considered Public Relations?
Don't panic! It is true that many corporate brands have been successful by aligning themselves with well-known expensive PR agencies. However, on a small budget, you can invest in cost-effective online PR strategies that can extend brand awareness across your potential news media circles, industry experts, influencers and customers. Speak at industry relevant conferences, work closely with your local press and share your business via word of mouth!
3. Research your audience, not just keywords
Did you notice that I did not mention keyword research as the first step toward an effective organic campaign? It is more important to understand your target audience, before conducting any keyword research. Hitwise and other similar services can provide useful "mosaic" demographics to analyse customers and their online habits and behaviours. Each targeted group have their own set of online behaviours or personas. These personas can then later be further segmented by search query intent – i.e. keywords and keyphrases. Some of the best tools to isolate the most relevant search terms for each persona group include:
4. Your website is your online conversion tool so optimise it!
Understanding what true SEO is, followed by creating an effective business plan that includes your brand values, supported by PR and audience targeting, helps the next step – building a user-focused, user-friendly website that converts relevant visitors to business customers. Think of your website in the following ways:
Content
Users and search engines "read" content. Content still remains king! Google states "relevance is king". In fact, content and relevance – are king and queen! A web page only full of links is not content. Ask yourself if your content is engaging, informative, easy to read, unique, of high quality, user focused and shareable. Share reviews and testimonials from happy, satisfied customers. Ensure users can find your business contact details or help resources easily from any web page from your website.
Crawlability & Accessibility
Are you inadvertently blocking the search engine bots from crawling the whole of your site? Are you using xml sitemaps for the search engines to easily crawl all of your pages? Are you blocking important pages from access via your robots.txt file? Search engine bots follow links including text based menu links, anchor text links and footer links. It is also important to create a user friendly menu navigation in order to cascade the organic Google juice from the homepage, down through to the deep linked landing pages. The Google Webmaster Tool will help to address the above.
Navigation
Is your website easy to navigate? Can users find information within a few clicks? Is the same true for users across computers, tablets and smart-phones?
Title Tags, Meta Descriptions & H1s
Ensure every landing page has a concise, unique description with a clear call to action. Remember in most cases, Google will display your Title tag, meta description (or content snippet) and URL in the search results.
Social Engagement
Enable users to generate comments across your content. Offer social media buttons for users to easily tweet, like, follow, comment or share your content.
Responsive Design
Enable your website to maximise the user experience across all computers, tablets, smartphones and other portable devices.
Conversions & Tracking
Ensure you have set up conversion tracking Goals with a reliable analytics package.
5. Can you get free responsive design, free hosting, free domain name, free hosting and a free content management system (CMS) that is search engine friendly?
Answer? Yes! There are several online solutions available, but arguably, if you have a limited budget, I would recommend the use of WordPress.com. The WP platform is used by individuals, home based bloggers, SMEs and corporates. (If you are familiar with FTP file management and require more granular administration, you may wish to use wordpress.org files.) If you have 10 minutes online, a WP site can be created, crawled and ranked by Google and other search engines very quickly. Simply:
Choose a URL and select a design theme in minutes
I.E. businessname.wordpress.com. If you can spend £12 for a unique domain name such as businessname.com (therefore removing "wordpress.com" from appearing within your URLs), it will help your business website to appear more professional and bespoke.
Using the CMS
It is easy to publish new landing pages, create new URLs, upload posts and pages, publish images and videos without the need to know any html and coding. All the pages published will appear correctly across most portable devices.
Hosting is free
It really is! However, if you wish to have your unique business domain name, it will only cost you £12 a year. Cheap as chips!
Let's Get Started
Ready To Make a Real Change? Let's Build this Thing Together!