understanding google's algorithms
How to Tango with Google's Penguin & Panda Updates
3 great tips for tacking thin content and backlinks (published – 29 Jan. 2015).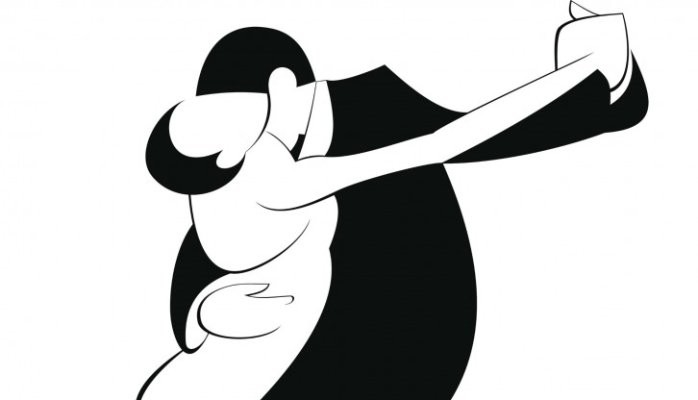 Google's Penguin & Panda Algorithm Tips
Does this sound like you? A business owner whose heart races whenever Google announces an imminent algorithm update? Penguin, Panda, Panic ? Take a deep breath and check out the SEO advice below.
First a little history
Remember the search engines that existed before the age of Google? WebCrawler, AltaVista and Netscape to mention a few? Search engines where, if you entered a search term, you were served pages full of non-relevant listings? We can smile now when we think back to that era. The focus then was building a website presence that would naturally build your online brand presence supported by quality content. Today's focus ought to be the same.
The search industry changed almost overnight when Google appeared on the scene in 1998. All of a sudden, when you searched for a keyword or keyphrase, the accurate and precise search engine actually served a page of relevant search results. What a unique idea! LOL. Of course, users loved the fact that a new search engine focused on the user's experience: an easy to use search engine, clean interface and no annoying advertisements distracting your search.
Ever since Google's emergence, the global search engine has grown from strength to strength dominating the online search space with Google Search, Google News, Google Video (YouTube was purchased by Google), Google Images, Google Paid Search etc.
Many online businesses have now become highly, if not exclusively, dependent on Google to supply their revenue to such a point that when their site has been penalised by a Google Update, they have lost rankings, customers and revenue.
Hardcore SEOs will remember the digital paradigm shift when the rollout of the Google Florida Update in 2003 simply closed down many online businesses that were dependent on organic visitors. Many of those businesses used spammy SEO practices such as keyword stuffing and invisible text. (A list of all of the major Google Updates can be found here).
The term SEO didn't exist before the turn of the century. Then all of a sudden there was an explosion of SEO experts also known as 'Google Optimisers', dedicated SEO Agencies providing solutions for brands, and revenue hungry businesses seeking SEO agency services. As a consequence, today, instead of online businesses focusing on their brand messaging, their USPs and their customers' online experience – we now swim in a sea of apprehensive website owners who nervously await the next Google Update.
Not any longer! It's time to go back to ethical organic digital marketing, helping your brand to increase customer loyalty and revenue naturally.
Here are three great tips!
1. What is good SEO?
Everyone is aware of traditional SEO methods that focused on poor quality links rather than an improved online user experience. Good SEO will focus on high quality, engaging and shareable content that emphasises the unique position of a brand in their respective online market. Good SEO will always begin with building a brand-focused online experience around the user – i.e. what is the brand's target audience, what are they searching for online, how to address the users' 'pain points', are there useful articles available to review and download etc.?
Be honest, if you were shopping on the high street looking for quality food and you came across a store with food on display with expired sell by dates, unclear labelling and poor lighting, would you even think to go into the store? Think along the same lines digitally. When online users see your online business with old, uncared-for content, unclear product messages hosted on a website with illegible fonts and a poor website design, how likely are they to pull out their credit card?
Take another example – would it be more important for your business to be ranking for 'fluffy penguin slippers' on position one of the first page of Google's search results, attracting thousands of visitors but you have paid no attention to the user experience? What would be the likely result? A dispiriting number of conversions. How about launching your brand with an exciting, fresh, unique user experience where online users not only return to your site, but they also convert and are willing to share their reviews of the great experience they had with your business? Which of the two would you choose?
Backlinks and external SEO signals do not equal effective organic digital marketing. Quality backlinks or 'votes of confidence', happy and satisfied customer reviews, and positive social signals will always be the result of an effective brand-focused, content-led organic strategy.
If you are unable to create engaging content yourself, hire a professional content writer who understands the mission and goals of your business. Think brand, think user experience, and think about having an organic strategy that supports both your brand and target audience.
Use Google Analytics to understand what are your most popular pages, how long users spend on each page (are there additional interlinking page opportunities) and what did they do next? Where possible, set up your analytics to see which pages generate the most revenue. Focus on users first, then search engine bots second. The above will help to protect your site from Google's Panda Updates which typically demotes  poor, repetitive and thin content.
2. Get your organic house in order
What can help your online business to be Google 'algo-proof'? Focus on the on-page organic factors that you can control (off page factors are organic elements you have least control over).
High quality, engaging, shareable, unique content (we covered this under Tip number 1).
URL website architecture
After planning your brand strategy and strategy for your target market audience, consider a domain name that both represents your business but also reflects the character of your business to help it stand out from the rest. Remember, Google no longer places more relevance to exact match domain names – such as –www.my-website-is-all-about-fluffy-penguin-slippers-did-i-mention-fluffy-penguin-slippers.com . So, take your time when selecting your organic website "cornerstone". It should be concise, unique, have character, and clearly indicate what subject your website is all about.
Then, decide on a logical URL hierarchy based on the users' needs instead of creating hundreds of "orphaned" SEO optimised doorway pages that do not link logically together. Think about YouTube – why do so many users find themselves spending hours on this site? Relevance. It does not matter what YouTube page a user lands on, YouTube automatically builds in relevance so that you naturally want to click on similar-themed videos. Think of your page hierarchy in the same way – can a user access relevant areas on your website including your Help section, FAQs and your contact details? Can a user navigate to relevant sections from the initial landing page in one click? Does your site-wide menu structure support an organised URL hierarchy or do you find your users get lost within a labyrinth of unrelated content? Stop redirecting visitors to areas of your website or another website, that they have not requested to visit – this simply adds to a poor user experience !
With the use of Google Search Console (formerly Google Webmaster Tools), ensure that the search engine bots can discover, crawl, render and index your content. Manually check your pages to ensure your internal links work and that each web page is populated and deployed correctly. Check the mobile friendliness (including "core web vitals") of your website. If you ignore basic organic housekeeping, you will be ignoring the user experience and will lose revenue opportunities. Get a "digital detox" and clean up the body of your website!
Internal links
Use natural anchor text language such as "purchase your fluffy penguin slippers" rather than keyword stuffed anchor text such as "fluffy penguin slippers, just in case you missed it, fluffy penguin slippers…". The latter is a form of keyword stuffing and Google recently announced the importance of avoiding exact match keyword stuffing within content. Again, think user relevance. If a customer lands on your site and is looking for "fluffy penguin slippers", add other relevant anchor text links on the same landing page such as "fluffy panda slippers" and "click here to view all slippers". (In contrast, if you are offered SEO advice to ensure you have 3.2637373… % of any keyword on any page, get a fish, dip it in water and give the so called SEO expert a wet fish face slap !) Best practice editorial SEO with relevant anchor text links can be seen among the quality national newspapers such as the Telegraph, Guardian, Times and the Independent. In other words online visitors read stories with relevant links, rather than focusing on links which support stories.
<Header> html data
Ensure your Title tags and Meta descriptions are concise, unique and correctly written. Use Meta descriptions to expand on the title tag by including relevant call to actions and additional reasons why a user should click on your listings in the search engines. Again, check Google Search Console regularly under "HTML improvements" to ensure no two tags or descriptions are duplicate, too short, too long or missing. Entice and encourage your users to access your site with well written descriptions. Also ensure each of your pages have a canonical tag to indicate to the search engines what pages are core to the site (i.e. www.fluffypenguinslippers.com/men/ ) in contract to variants of the main pages (i.e. www.fluffypenguinslippers.com/men/?pink ).
Other On Page Factors
Some quick wins include ensuring all your images are tagged correctly without over-describing each image. Are your design themes consistent across the site or are users finding they started on a navy blue page and ending up on a pink page? Are your fonts consistent across the site for H1 headlines, H2 sub-titles and other on page references? Is the site easy to navigate and is there a logical menu structure in place across the site? All of these factors will help the user experience.
Other marketing opportunities
Are people sharing your brand via word of mouth? What relevant online influencers are talking about your site ? Are well known sources linking to your site ? Has your business been featured in local, national or international news media? Are you sharing your brand with industry experts, consumer and trade magazines ?
The above tips will also help you to avoid any penalties typically associated with the Google Panda Updates.
3. Avoid links that sink!
Of the three SEO tips to consider for your online business, this tip is the most important. It was Google that decided backlinks from an external site to your website would be a stronger organic ranking factor among the 200 ranking factors. This SEO factor naturally encouraged a number of SEOs to abuse this signal by obtaining high volumes of poor quality backlinks from numerous "nobody human visits these" directories, spammy, guest blog post content and signature links using exact match keyphrases, backlinks via article submission sites spun so often that the colour of the links faded (I know, this is an exaggeration but do you get the point ?), reciprocal backlinks (two-way links), three way backlinks and of course the most frowned upon method especially by Google – paid backlinks.
Many online businesses have felt the wrath of Google by deliberately ignoring the Google Backlinks guidelines, effecting the SEO of not only small businesses but also many large brands including the BBC, BMW, Ricoh, Moneysupermarket and many others. Tempted to organically pay your way up the organic ladder? Take a look at the following list of sites courtesy of Searchmetrics following a Google Penguin Update – http://blog.searchmetrics.com/us/2013/05/23/google-penguin-update-2-0-loser-analysis/. Not a pretty site. So stop paying for links !
Clearly, the best backlinks are natural 'votes' from third parties who find your content useful and are willing to share it with their respective audiences. It really is that simple – good quality content will always attract quality backlinks.
How can you ensure that your website is Penguin-proof?
With your Google Search Console account, review the 'links to your site' section and take time to review the domains and links listed. Are there any suspicious backlinks appearing in the report that are of low quality such as websites that contain backlinks from every theme under the sun – hence a host of unrelated links? Are backlinks hidden in the page content? Are the links using suspicious anchor text that you have not solicited – you know the common examples – 'buy Viagra' etc.
If you do spot any irregularities, (it may be best to consult an SEO expert if you are unsure), at the first instance, contact the offending webmaster to either modify the anchor text or the link, or remove the link(s) altogether. If the webmaster refuses to change or remove the link, and also insists on you paying to make this change, simply disavow the links following Google's process (Google has now removed this feature, however you can use Bing Webmaster Tools to do this. This is a simple way of asking Google to ignore the offending link(s) pointing to your site so that when a major Google Update such as Penguin 5.0 rolls out, at least you have indicated to Google you have tried everything you can to resolve the backlinks situation. The Google Backlinks Disavow process can be found here.)
It is a good idea to regularly review your backlinks to ensure you spot any irregular backlinks in a timely manner. Larger businesses tend to invest in a SEO tool called Majestic SEO that provides a more comprehensive list of links with trust and citation factors added to each link you have accrued. You can also see MOZ's additional Page Authority and Domain Authority organic metrics to help you decide if a link is coming from a quality source or not. Please be balanced on the above! Some businesses have gone overboard by removing both poor quality and decent links only to find the removal of the latter has negatively impacted their overall organic performance! Trim the digital fat, don't cut through the digital muscle! Again, if in doubt, hire an SEO expert to conduct an initial analysis of your backlinks.
So remember, if you can apply the above three SEO tips to your online business, you will be more confident in facing any forthcoming Google Updates including Google Panda, Google Penguin, Google Pig or Google Porcupine! Plus, it will not be so traumatic to visit your local zoo!
Let's Get Started
Ready To Make a Real Change? Let's Build this Thing Together!